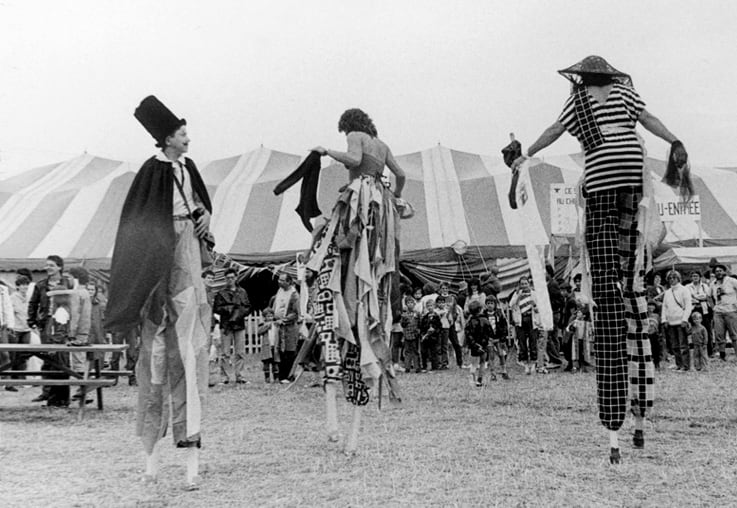 Embryonic Beginnings
At the dawn of the 1980's, a troupe of performers founded by Gilles Ste-Croix took their talent to the streets of Baie-Saint-Paul, a charming village on the shores of the St. Laurent River near Quebec City. Known to the public as Les Échassiers de Baie-Saint-Paul (The Stiltwalkers of Baie-Saint-Paul), this group would form the core of what would grow into Cirque du Soleil. This crew had an eclectic show, highlighting jugglers, dancers, fire breathers, and musicians who pleased local fans with their act. Little did these early fans and performers know that these embryonic beginnings would lead to something magical, exciting, and revolutionary on a global scale.
Read more
Close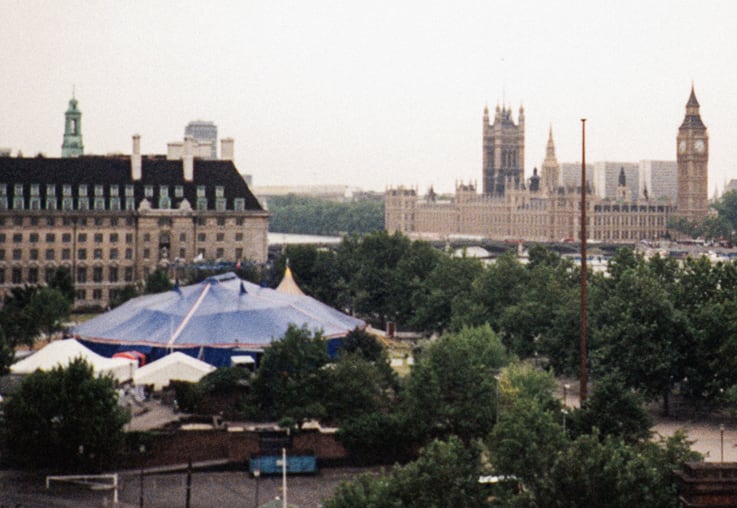 Expansion of a Idea
Cirque du Soleil made waves in the international scene for the first time in 1987 upon their first tour of the US. We Reinvent the Circus stunned Los Angeles Festival fans and media alike with its unique approach to the circus. Detailed set design, a stage flanked by seating on all sides, and dynamic audience interaction- with audiences being engaged with both physically and imaginatively- pioneered the refined template that is found at the core of every new Cirque du Soleil show thereafter. After sell out shows in San Diego and Santa Monica, We Reinvent the Circus spearheaded Cirque du Soleil's first overseas tour of Europe in 1990.
Read more
Close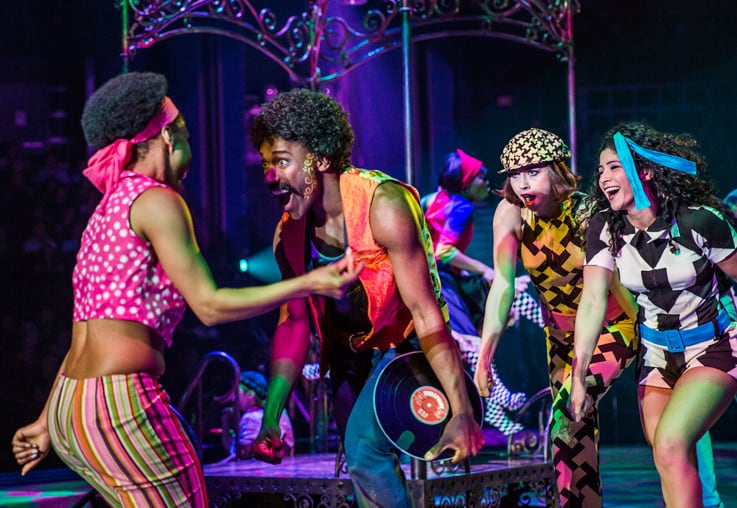 Beatles Love dancers
Upon entering our fourth decade of entertaining fans worldwide, Cirque du Soleil has not lost the forward thinking flair that sparked the adoration of anyone who witnessed it back in its early days. From the family friendly Beatles Love, which re-contextualizes the psychedelia and exuberance of the fab four's iconic catalogue of pop music for the stage through a stunning visual spectacle, to the erotic, adult oriented Zumanity, an exploration of sexuality in all of its manifestations committed to the stage in a stunning and shocking spectacle, Cirque du Soleil continues to push boundaries and stun fans, both old and new, worldwide.
Read more
Close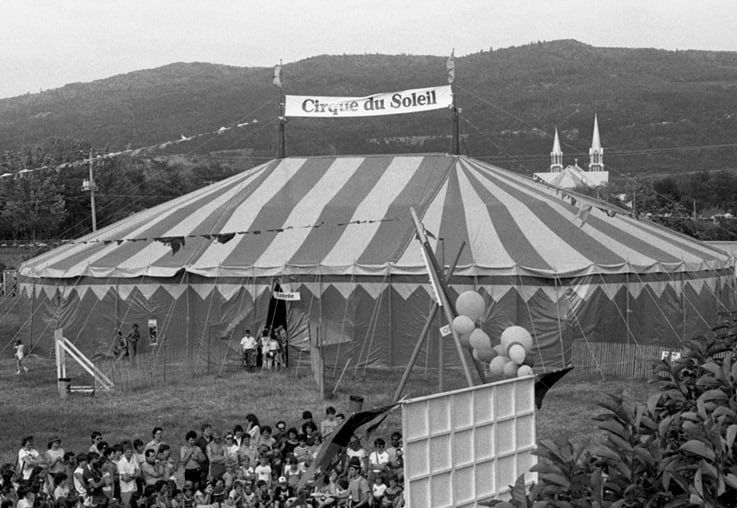 The Birth of Artistic Revolution
After years of honing their craft, Guy Laliberté, a member of Les Échassiers, decided that the show they had developed was ready to delight fans outside of their home town. In 1984, to mark the 450th anniversary of the discovery of Canada by Jacque Cartier, Laliberté decided to take the show on a province-wide tour, giving people a glimpse of the future of the circus arts while reflecting on the history of their storied nation. This traveling show offered a unique take on the circus arts: Animal free, striking, dramatic, beautiful, and reflective. Street performances featured outrageous costumes, magical lighting, and original music. Laliberté dubbed this new mobile troupe Cirque du Soleil because, in his own words, "The sun symbolizes youth, energy, and strength". A fitting name; As Cirque du Soleil's sun rose for the first time, a new dawn broke in the world of circus arts.
Read more
Close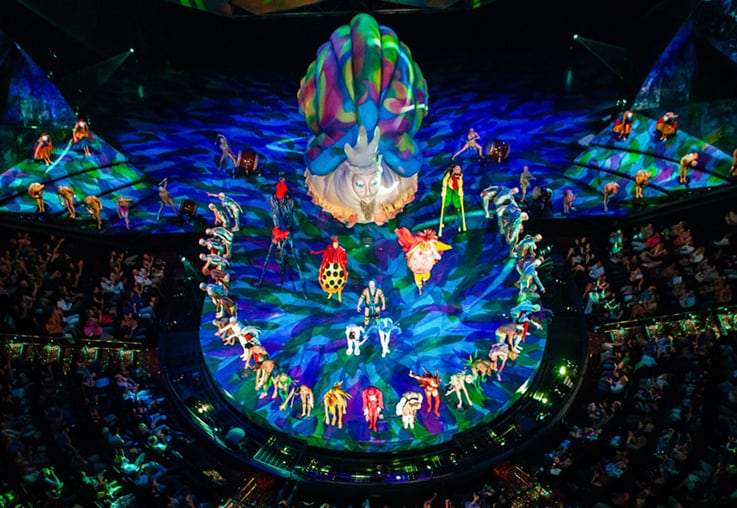 Laying Roots in the Desert
1993's Mystere became the first permanent Cirque du Soleil show. Performed in a theatre custom built to accommodate the complexities of the show, Mystere lit up the Las Vegas strip and became a required stop on any Vegas trip. Mystere still fills its theatre after two decades of residency in Las Vegas, dazzling generations with its artistry and beauty. Cirque du Soleil was here to stay, and in the following years expanded to conquer Asia, Europe, and South America with a series of new shows that tour the world, filling large arenas with modern circus fans.
Read more
Close