About
MSC + Cirque du Soleil
MSC Cruises has partnered with Cirque du Soleil to elevate the guest experience to new heights by introducing creative shows and performance spaces never before seen at sea.
This long-term and unique partnership will see a total of eight original shows produced exclusively for MSC Cruises' four Meraviglia generation ships.
The first two shows are currently available on board MSC Meraviglia and now, two brand news shows are coming to MSC Bellissima starting March 2019.
Six nights per week, this entertainment experience takes place in the multi-million euro, custom-made entertainment and dining venue, the Carousel Lounge, where guests will be able to enjoy dinner or cocktail and then experience a Cirque du Soleil at Sea performance.
MSC Meraviglia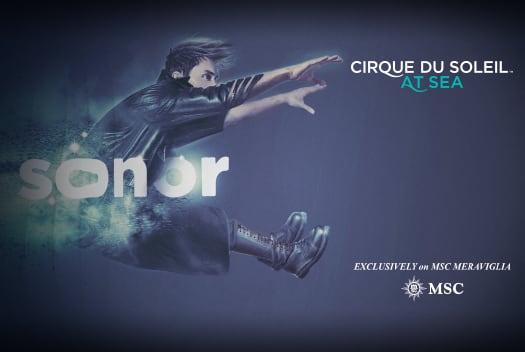 Sonor
Main character Sonor, a playful, elusive virtual character, first appears in the form of a single sound. Continually altering in appearance, Sonor guides the audience through the show and instigates all that is seen and heard. With sound at its heart, SONOR takes us on an auditory adventure with dancers, acrobats and characters, all moving to the rhythm. Its beat stimulates the senses and fuels our emotions.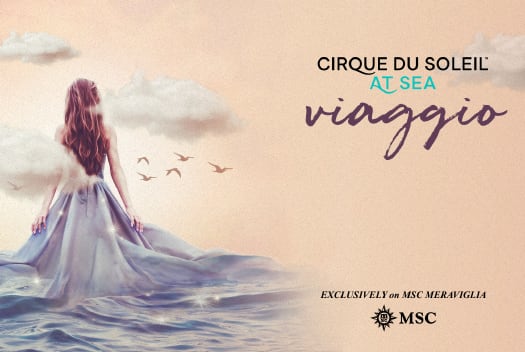 Viaggio
VIAGGIO is the story of a passionate and eccentric artist who hears the call of his Faceless Muse, a woman he has attempted to paint many times but always in vain. Mysterious and seductive, she beckons the Painter to boldly cross the threshold between reality and illusion into the vivid landscape of his unbridled imagination where he will finally complete his masterpiece.
MSC Bellissima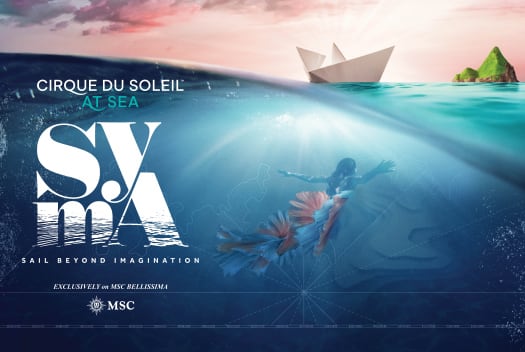 SYMA - Sail Beyond Imagination
SYMA takes you on the epic journey of a young sailor, brimming with imagination. On this bold expedition, he braves the elements, plunges into troubled waters and discovers the mysterious island of his dreams, populated by surreal, and colorful creatures. We all carry our own imaginary island inside of us, so what are you waiting for? SYMA awaits.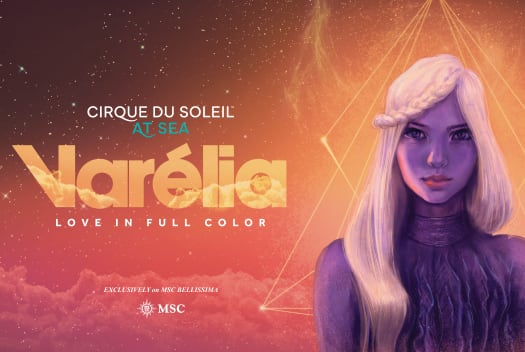 Varélia – Love in Full Color
VARÉLIA puts a futuristic twist on a traditional medieval tale. It traces the arduous course of an unconventional courtship between a princess with distinctive violet skin and a charming hero who is blind. Their budding romance is thwarted by a villain who, in a fit of madness, kidnaps the royal. With the help of his friends, the brave young hero formulates a plan to rescue his beloved.
MSC Grandiosa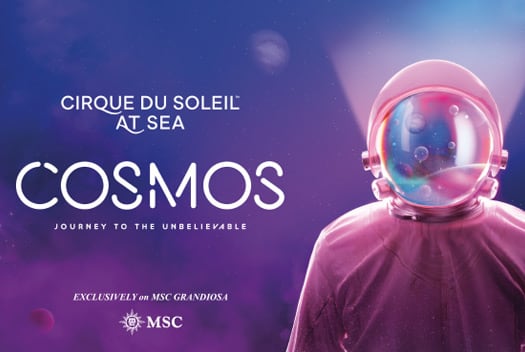 Journey to the unbelievable
COSMOS - Journey to the
unbelievable
COSMOS takes you on a soul-stirring voyage across the galaxy along with a brave cosmonaut on a quest for self-discovery.
3, 2, 1…LIFT OFF!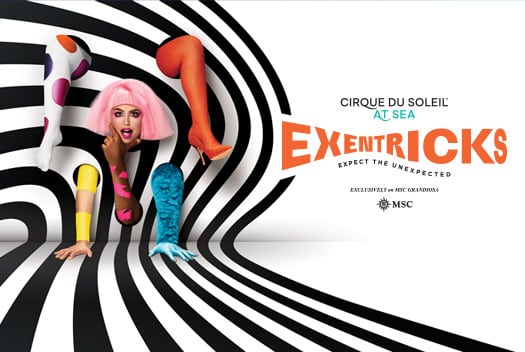 Journey to the unbelievable
EXENTRICKS - Expect the
Unexpected
EXENTRICKS is a high-spirited spectacle full of fun and mischief that dares you to embrace your eccentric side.